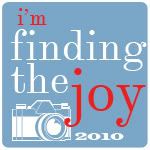 I've started a little photography workshop online this week!  It's all about finding the joy in photographing your kiddos. For me it's about creative ideas and learning about the dreaded… photoshop.  I feel like I'm ready to learn a bit about this monster of a program.  It's tough – not the way my brain works, for sure.  But, I do know more about it now and feel like I can learn a bit to help me in my journey with photography.  Plus, it's a good challenge – I need a good challenge right now.  A brain challenge.
This week the assignment was to focus on relationships with our kiddos – relationships they have with Moms (I've ordered a remote control for my camera to use with my tripod – so, hopefully I can be in some of the pictures too!), Dads, friends, family, dogs, etc.  I wasn't able to do much this week, but look forward to exploring relationships soon with my two kids.  I don't have the assignment yet for next week – but, I'm looking forward to it!
Here is what I did do this week!